"One step at a time"
, that is what people always say or shall I put it in such that, that is how we make things happen. It's when action speaks louder than voice. For the first time, MILF appears in the press! Well, this is something that we should "wow" about ; if everyone can make it to the press, then there wouldn't be any that we should look forward to.
Tell me, how do you feel like when you appear in the press, for happy occasions of course. Don't you feel like flying on Aladdin's magic carpet? Oh, well. A little exaggeration here but yes, it does put a smile on our faces when OUR FACES are PUBLISHED! *throws confetti*
I big thankyou to Eddie Chua for such a fine writing and Ben Akhtar from TCE Sports

.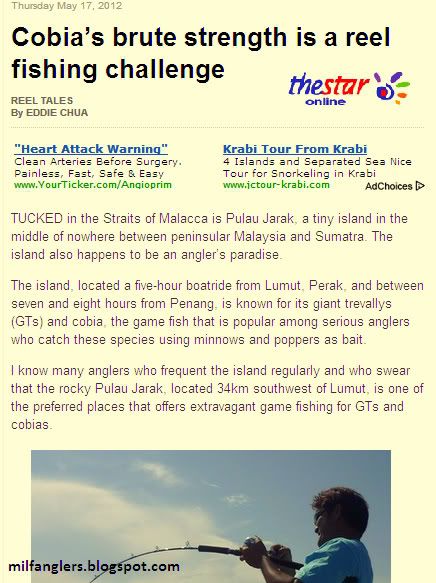 Ahhh. Now I can put this under, "things that makes me happy!"